BACK TO THE FUTURE
Smarter. Faster. Stronger.
Now in Toronto! Due to the unrest in Ottawa, OSSGA's Annual Conference is moving to Toronto.
This will still be in-person on the original conference dates – February 23/24 – next Wednesday and Thursday, with the exact same agenda.
Get your hoverboard ready!
The Ontario Stone, Sand & Gravel Association can't wait to welcome you back in-person for the 2022 Conference in Toronto at the Downtown Hilton Hotel, February 23 – 24th.
Turning focus Back to the Future in a smarter, safer, and strong way is this year's conference theme and we will do just that.
This year we have a 1 ½ day format that will bring you an outstanding lineup of industry speakers, keynote speakers and entertainment has been brought together to deliver an impactful conference. Your safety is our priority. Mandatory vaccination is required for all attendees and speakers, health screenings, reduced meeting room and table capacities will be in place along with other precautions.
KEYNOTE SPEAKER


Bill Carr — The Art of Bouncing Back
Why do some people bounce back from tragedy and others fall apart? How do you some people stay upbeat during tough times while others collapse? What makes one person thrive while another person barely survives in exactly the same circumstances?
The answer to all these questions is "resilience." Resilience is that strength of spirit that lets you bounce back and make a go of it, despite adversity. Resilience is a skill mindset that can be developed. The key to resilience is perspective. How you see the world, how you see yourself and how you see the two in relationship to one another, are critical considerations that make all the difference.
In both his keynote and in his workshop on resilience, Bill discusses such things as: self-talk; mirror neurons; toxic and tonic people and how they affect your day-to-day reality; understanding change as transformation; learning to be gentle with ourselves; learning not to "jury rig" in times of transformation; taking care with what you feed your head and heart; the negative role all media can play and how all this and much more effects your perspective; and finally how to nurture and grow your resilience when you need it most.
Like any skill, once you understand the mechanics and assemble the tools and apply yourself, you can become a master. The last year has been a difficult one and this year looks every bit as challenging – never has resilience mattered more and been more sorely needed. Let Bill guide you with wit and wisdom on how we can live with resilience!


Session Descriptions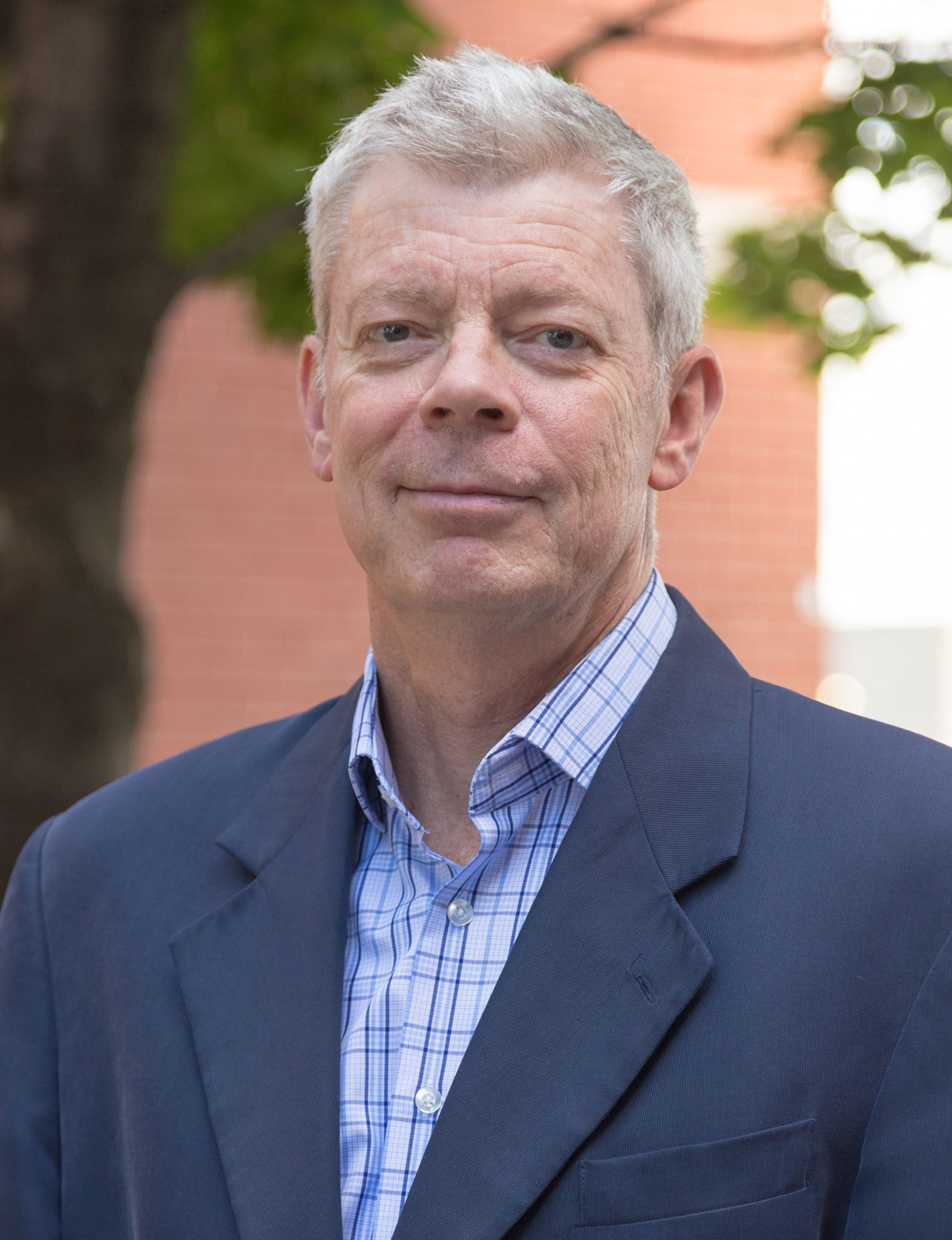 OSSGA Year In Review
Norman Cheesman, OSSGA
OSSGA's Executive Director takes you through the year that was, and maybe a bit of what is ahead! From regulatory updates to behind-the-scenes political machinations, you'll learn everything 'OSSGA' that happened in 2021.
---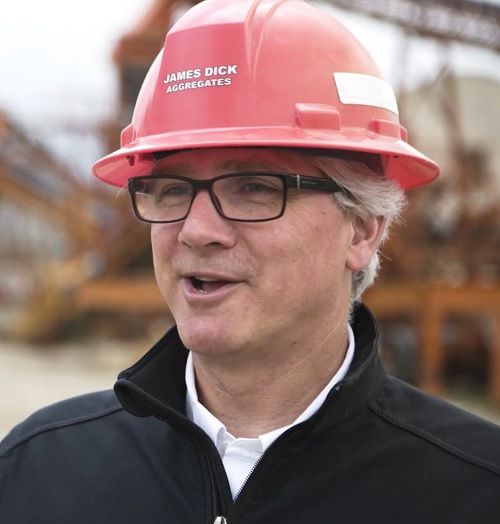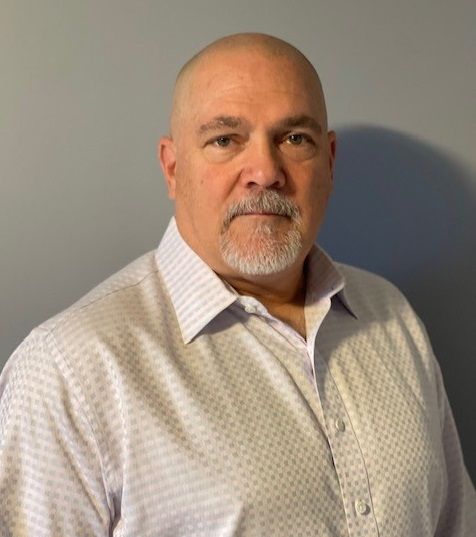 Where is Everybody? The Quest for Talent.
Greg Sweetnam, James Dick Construction
Dwayne McKenzie, Nelson Aggregate Co.
The search for talent at every level of operations continues to be one of the major issues facing operators today. This panel discussion will brainstorm some of the issues underlying the labour shortage and the creative ways to recruit new employees.
---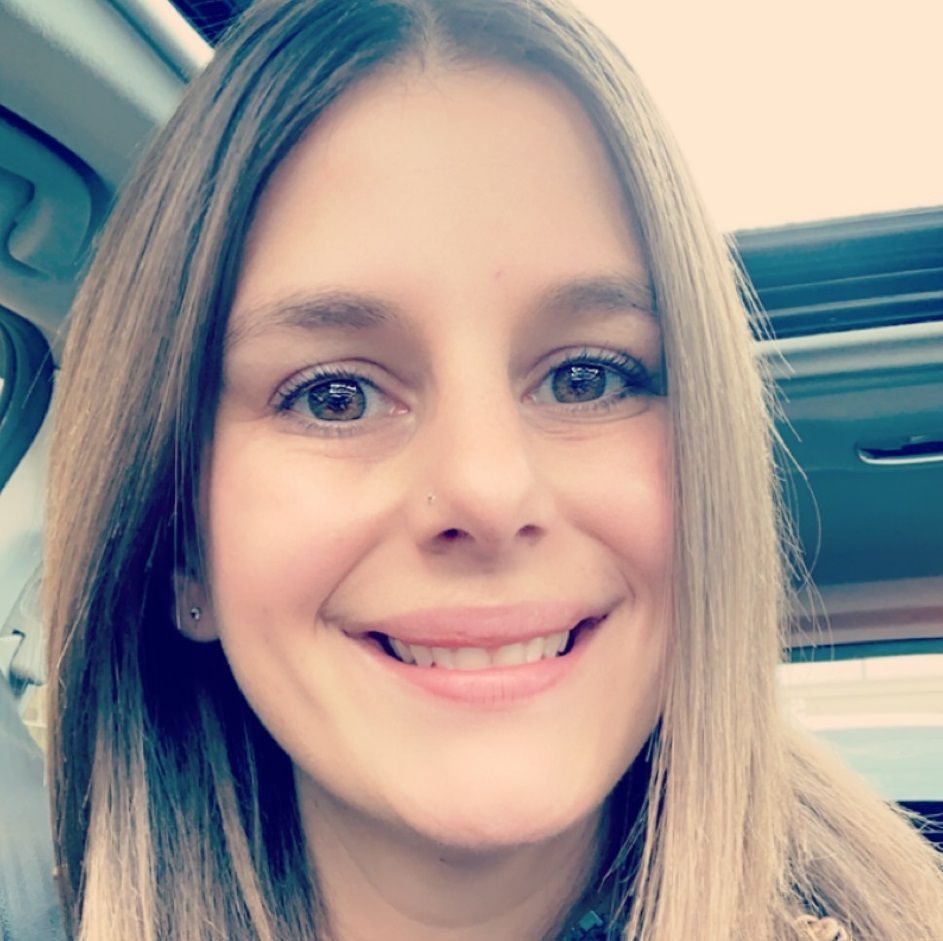 Stop waiting for the DeLorean Time Machine. The Carbon Clock is Ticking!
Jennifer DeLeemans – CBM Aggregates
Janya Kelly – Golder, A member of WSP
Knowing your carbon footprint is a critical decision-making tool and the cornerstone of a sustainability strategy. We will explain the terminology around carbon footprint, why and how you should measure it, and how to meet future targets. Practical examples of the impacts and benefits of sustainability-focused actions will be provided with respect to emission goals and targets. We will discuss decision-making tools to meet future targets, including emerging technologies applicable to the aggregates industry and decarbonization pathways.
---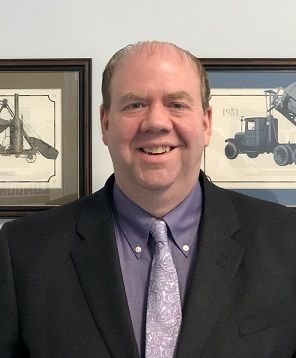 The Future Requirements for Low Carbon Concrete & Aggregates
Bart Kanters, Concrete Ontario
Reducing the carbon footprint of all construction materials is a critical new focus of both governments and designers as more and more industries target net-zero carbon emissions by 2050. This presentation will highlight the challenges and opportunities facing the concrete and aggregate industries as we try to implement these 2050 reductions starting today.
---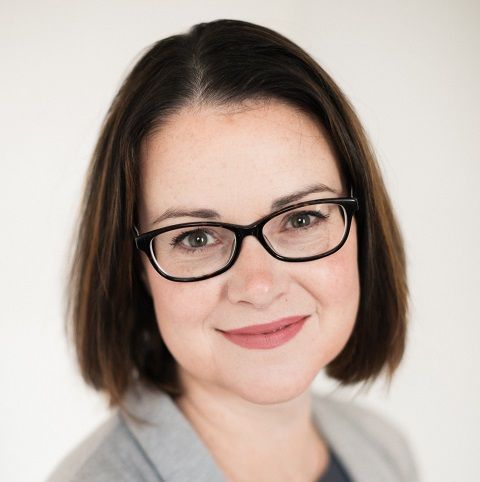 Update from the Integrated Aggregate Operations Section
Katie O'Connell, NDMNRF
Ministry staff will provide an update on the IAOS and the aggregate program.
---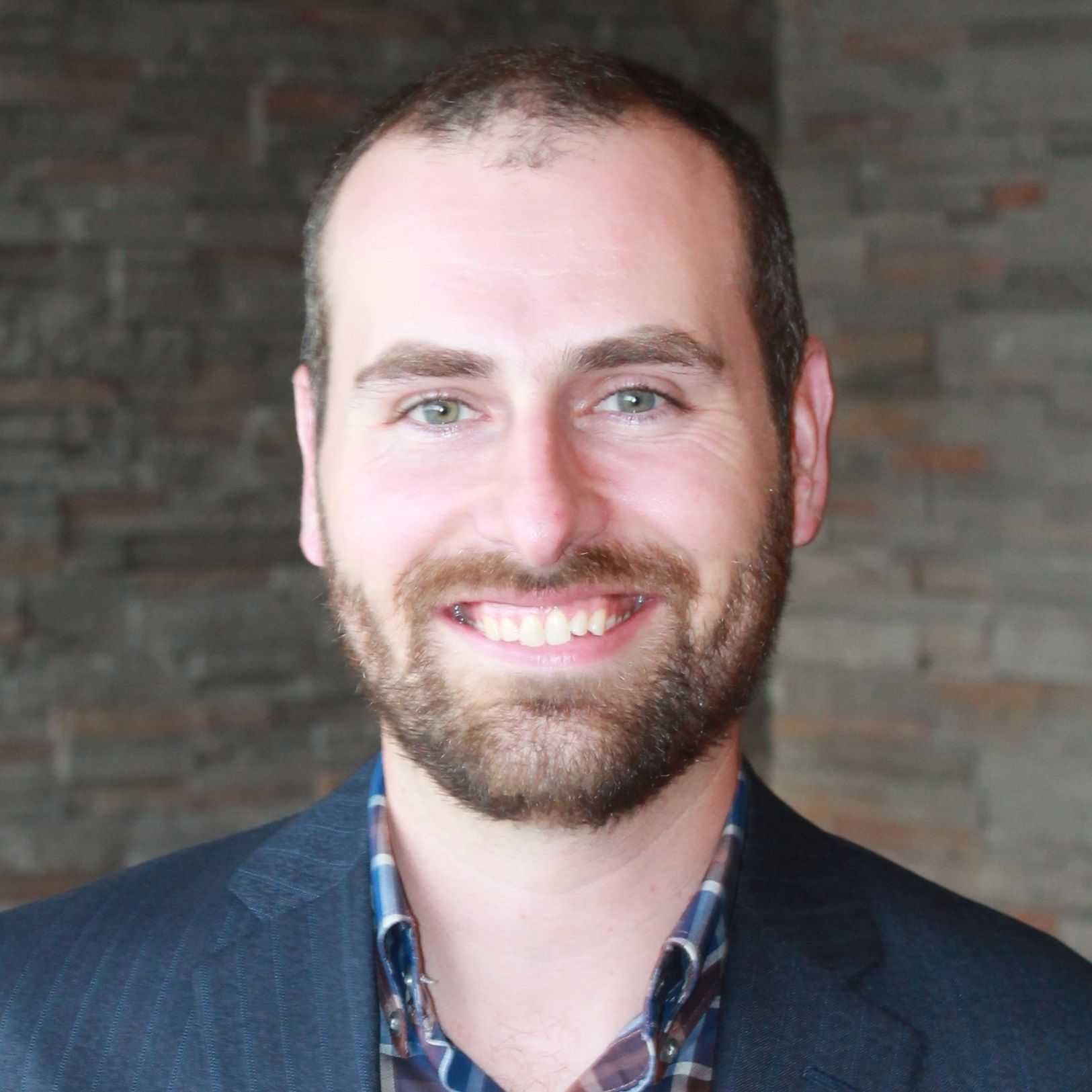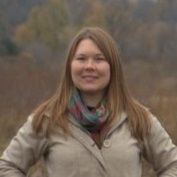 Going 88 MPH: 2022 land-use planning update
Neal DeRuyter and Caitlin Port, MHBC Planning
Over the last year there have been changes to the Aggregate Resources Act, Provincial Policy Statement and the Growth Plan that have directly affected planning for aggregate resources. This presentation will highlight these changes and outline how they have been implemented so far and will provide an overview of other key planning matters to be aware of in 2022.
---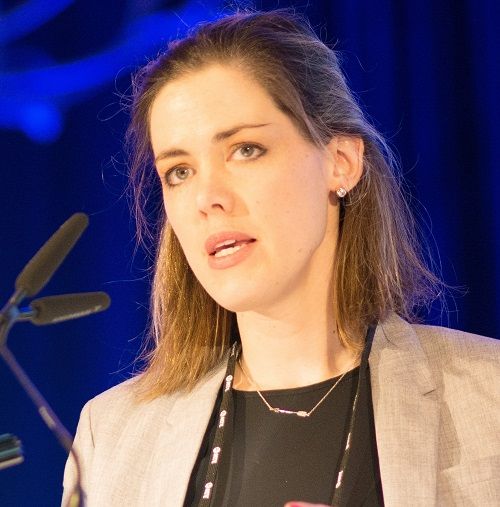 Great Scott! Assessing the Impacts of Climate Change on the Aggregate Industry
Ashlee Zelek, OSSGA
There's no denying that climate change (temperature/precipitation shifts and extreme weather events) will have impacts on the aggregate industry. What are the predicted economic and operational risks? What are the health and safety concerns? This brief presentation will discuss the results of an OSSGA survey which aimed to identify the risk climate change poses to the industry and initiatives members are implementing to mitigate its impacts.
---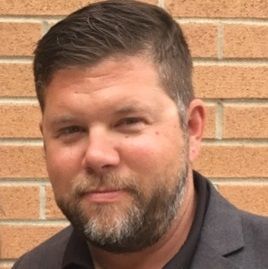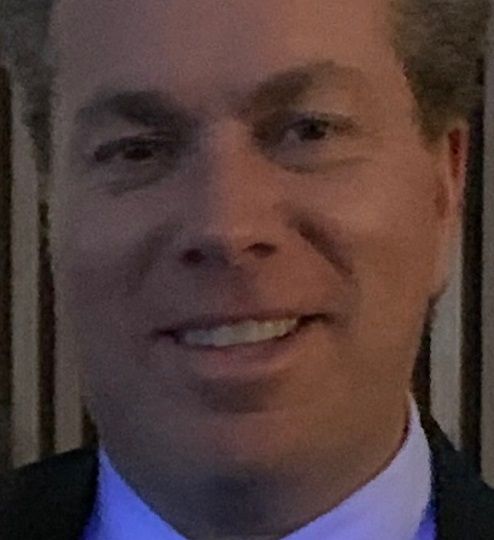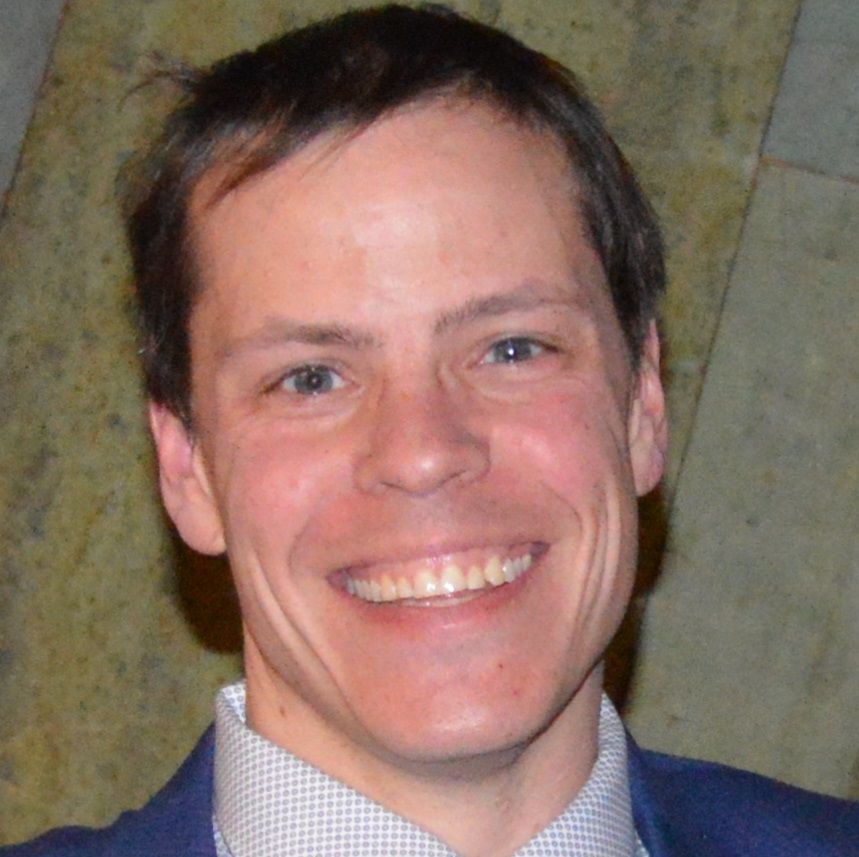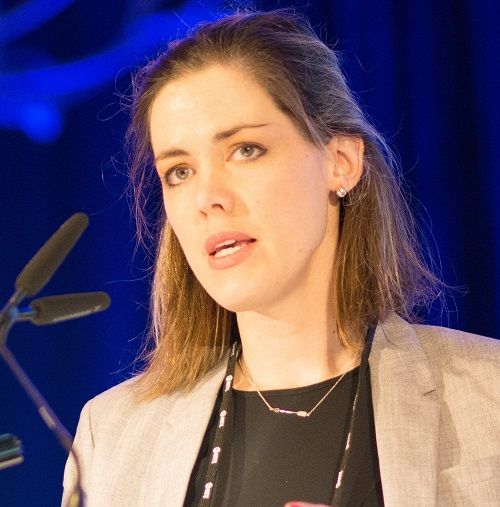 The Future of Excess Soil at Pits and Quarries
Ryan Wall, Walker Aggregate
Armand Reale, Clean Soils Services
Paul Hurst, Golder Associates and Ashlee Zelek, OSSGA
Testing, tracking and registration requirements under MECP's Excess Soil Management Regulation (O.Reg 406/19) came into effect on January 1, 2022. What does this mean for the future of pits and quarries importing soil? Hear from a panel of experts – including a large receiving site operator - on how aggregate producers can navigate the new regulatory requirements and identify opportunities as receiving sites.
---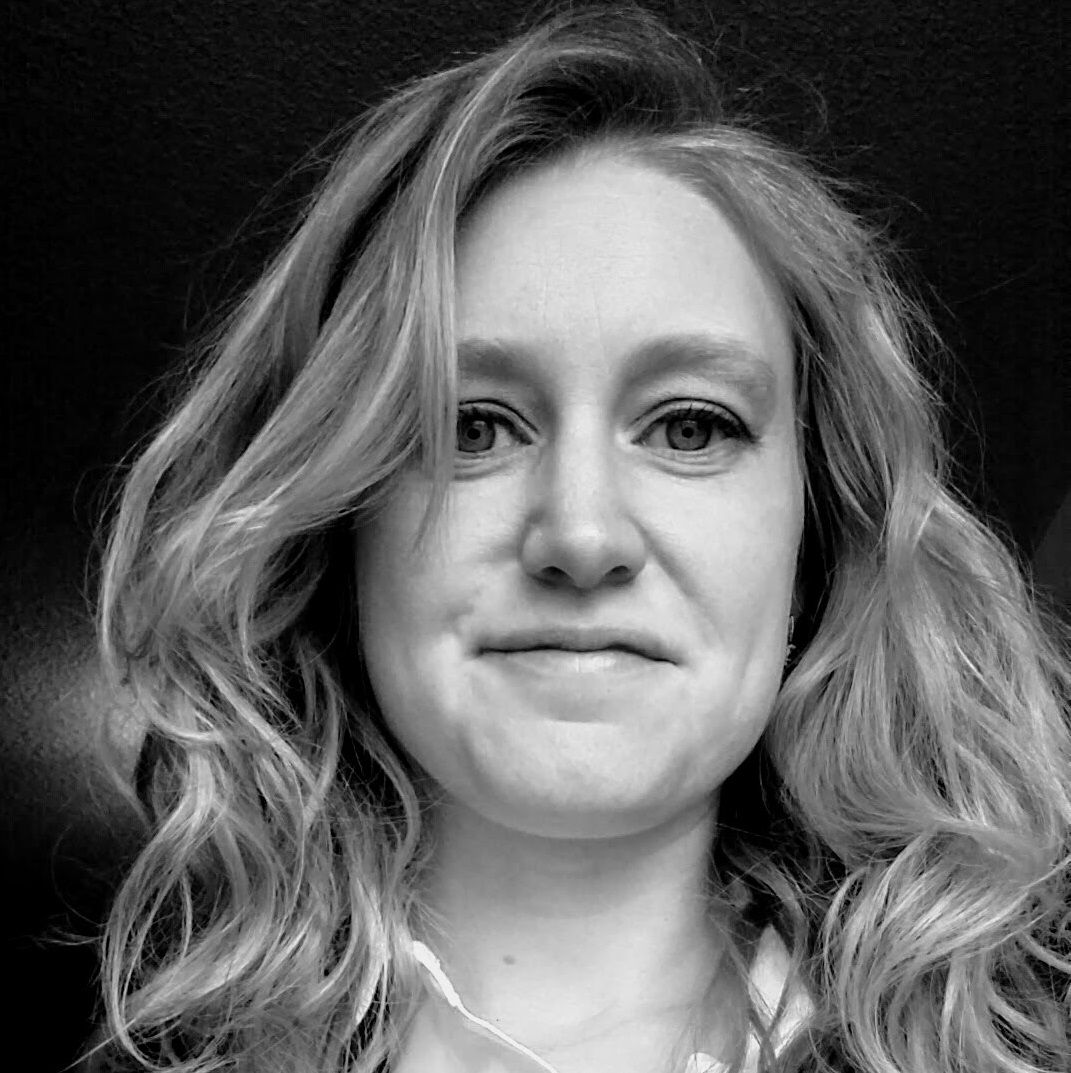 Coming Back from COVID
Lauren Mulkerns, Brampton Brick

We've all seen changes to our workplace over the past several months – but what's temporary and what's here to stay? This session explores some of the lessons learned as well as what to think about in how to make workers feel safe, engaged and motivated by their work environment.
---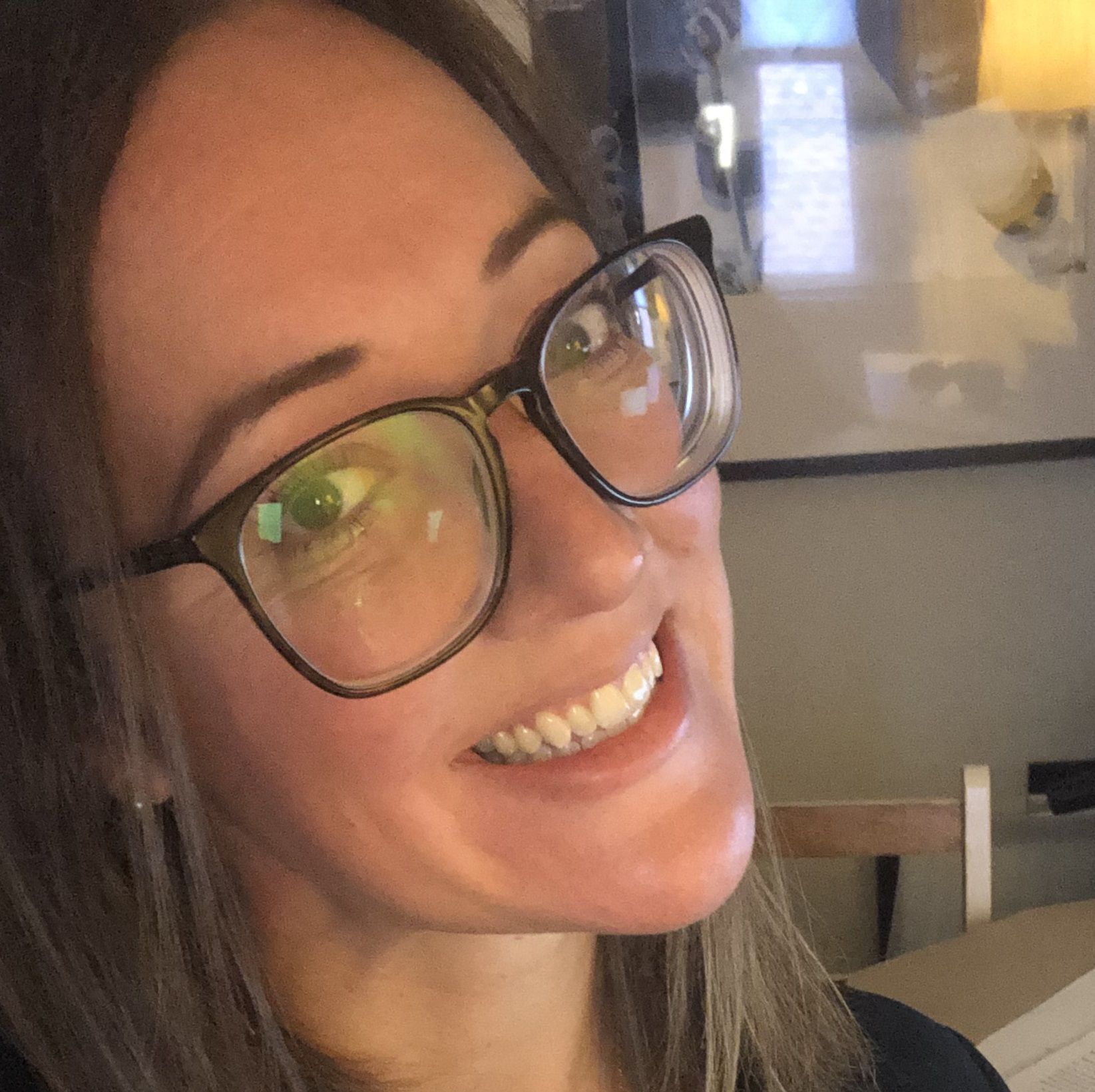 If my calculations are correct, when this pit is rehabilitated, you're gonna see some serious vegetation
Danielle Solondz, TOARC
TOARC's research program aims to assist aggregate producers and MAAP achieve enhanced rehabilitation success across the province. Collaborations with industrial and academic partners are generating new knowledge and expertise in the area of land rehabilitation, restoration and biodiversity. New practices that address challenging sites that lack organics, promote ecosystem restoration faster and more completely, and are sustainable with minimal maintenance will be discussed.
---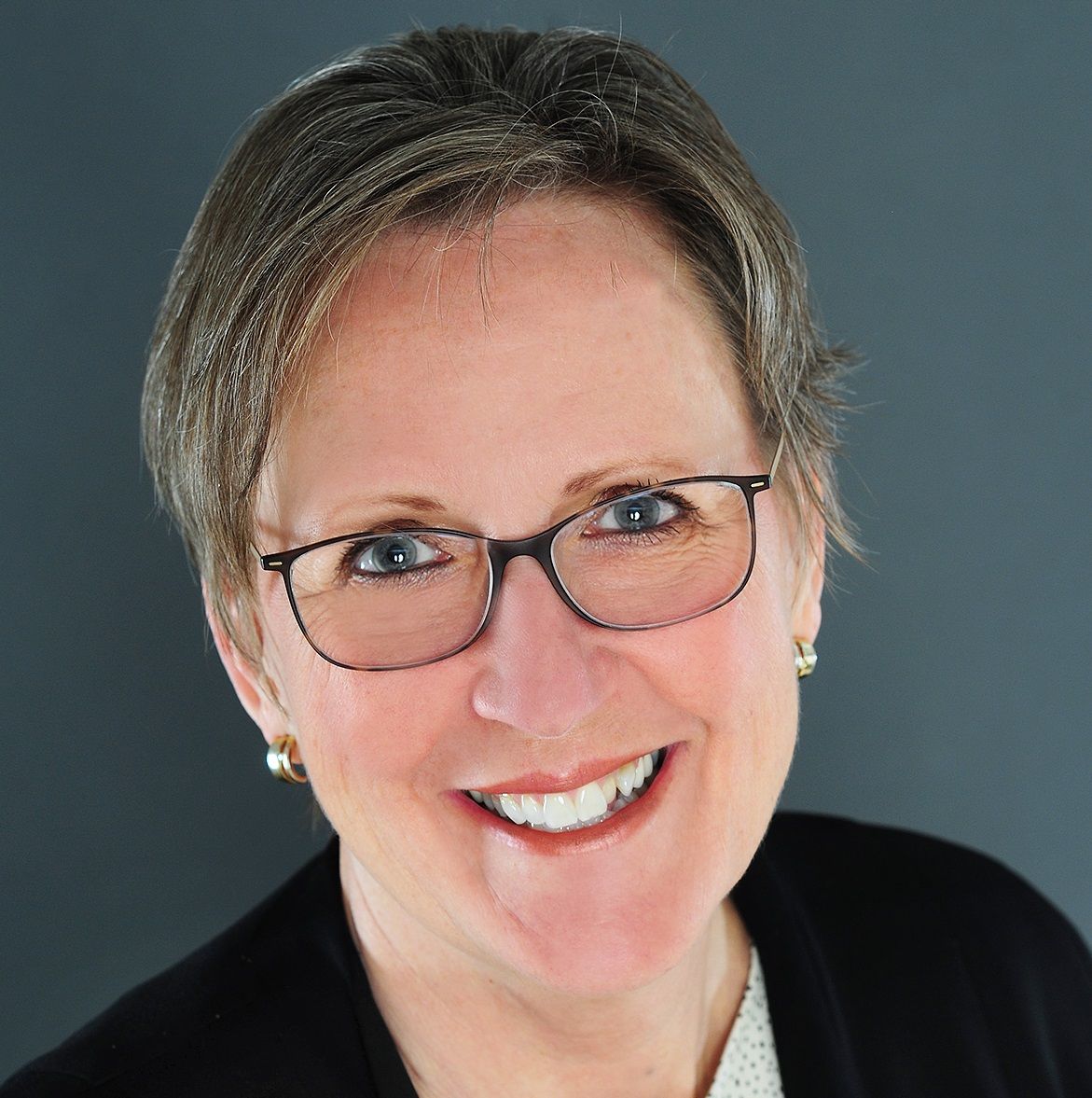 Aggregate Transportation: How a Digital Truck Database will take us Back to the Future
Moreen Miller, Brandy Creek Consulting Ltd.
Enforcement of axle weights of trucks transporting aggregate is a complicated industry issue spanning more than 30 years, causing multiple truck strikes and material interruption. Since 2016, OSSGA and ORBA have been working collectively with MTO to establish a digital truck database that will provide a paperless, digital alternative to existing "white sheets", and will become the single point of information for axle weight and gross weight of trucks shipping aggregate. Moreen will provide an overview of progress to date and how the database will be developed.
---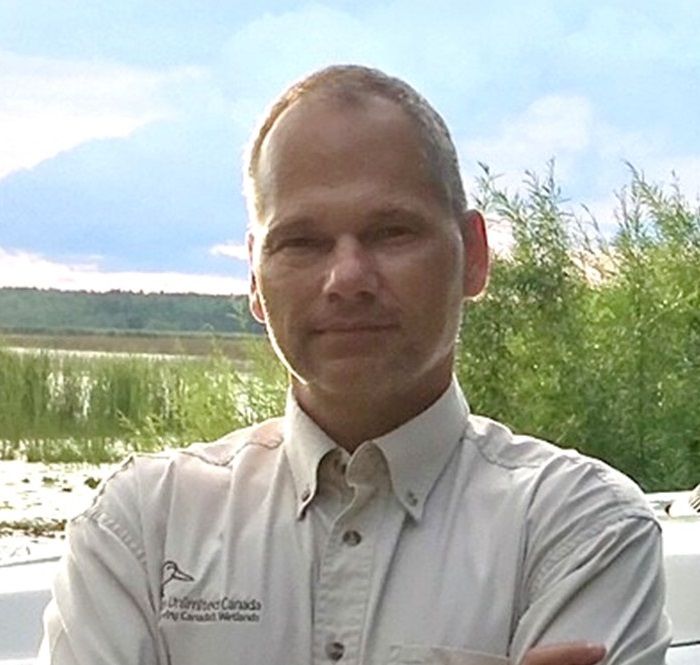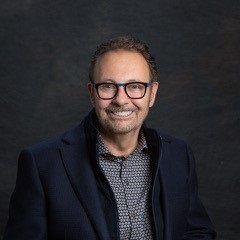 The Future is Now! – Innovative Opportunities for Industry-led "Rewilding" to Combat Climate Change Impacts
Mike Williams, Ducks Unlimited Canada
Tom Hilditch, Colucent Environmental Inc.
This presentation will summarize habitat restoration and offsetting opportunities for aggregate sites and offer tools to avoid putting existing and future licenses at risk; provide guidance on how producers can assume a leadership role in CC mitigation. It will outline a practical path to creating natural areas without lengthy permitting delays and without impacting ongoing and future licenses; and will summarize emerging approaches that will reduce long term rehabilitation costs.
---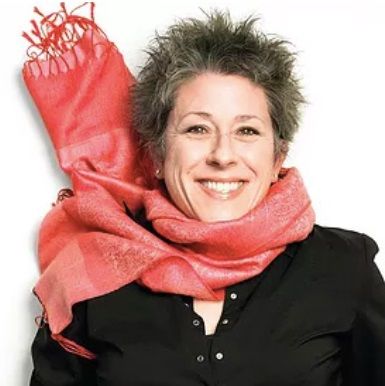 Getting Heard When No One is Listening
Karen Howe, The Township Group
Many organizations fight to be heard and to have their story told well. This fast-paced and entertaining 30-minute speech highlights fascinating examples from around the world of the power of creativity to spur change.
---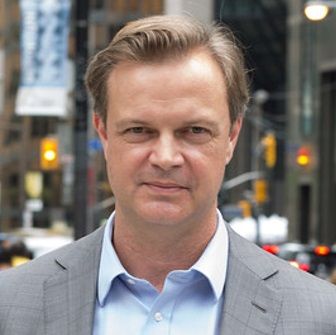 Back to the Future: Breaking Through
Kevin Powers, Project Advocacy
Rocco Rossi, Ontario Chamber of Commerce
Quinn Moyer, Nelson Aggregate Co.
Kevin Powers moderates this session which will feature the results from a new study commissioned by OSSGA and authored by the Ontario Chamber of Commerce on aggregate and the Ontario economy and how we can break through with new messaging that will help developers, politicans and the public see aggregate for what it is – the essential material that builds Ontario!
---

OSSGA Social Activities
NETWORKING RECEPTION WITH EXHIBITORS
Wednesday, February 23 5:30pm – 7:00pm
Network with OSSGA exhibitors and mingle with your fellow delegates and invited government dignitaries during the reception
AWARDS BREAKFAST
Thursday, February 24 8:00am – 8:45am
Join your fellow attendees at a sit-down breakfast as OSSGA hands out some hardware. Help us celebrate over a hot breakfast the winners of OSSGA's Community Relations, Progressive Rehabilitation and Property Enhancement Awards who are raising the bar in the industry by going above and beyond.
THE CHAIR'S DISH ON AGGREGATE – RECEPTION AND DINNER
Thursday, February 24 6:00 pm – 10:00 pm
Dinner on Thursday will be a mesmerizing. Enjoy a delicious four course dinner and be amazed by mentalists The Evasons. Award-winning mentalists Jeff and Tessa Evason blend the mystical power of magic with spellbinding feats of telepathy and illusion, psyching out audiences with an entertaining act that defies logical explanation. Hailed as "The most amazing mind-reading act you've ever seen!" by Powers of the Paranormal on FOX-TV, the extraordinary duo has performed in over 30 countries across the globe and made numerous appearances on major television networks including The World's Greatest Magic on NBC, Grand Illusions on the Discovery Channel and Masters of Illusion on PAX. The Evasons were voted top performers of the year by the international Psychic Entertainers Association.

Hotel & Conference Registration
OSSGA's Conference will be held in downtown Toronto at the Hilton Hotel. We invite you to extend your stay before and/or after the Conference with special OSSGA group rates.
A block of rooms is being held until FEBRUARY 21, 2022, for participants of the Conference on the nights of February 22 to February 25. Rates are based on double or single occupancy.

COME EARLY AND STAY LATE — TAKE ADVANTAGE OF OUR CONFERENCE HOTEL RATES
HOTEL RATE
$175 plus tax (King, Queen or 2 Double Beds)
New registrants are responsible for making their own reservations by booking by phone at 416-869-3456 and asking for the OSSGA rate or through the following link:
https://book.passkey.com/go/OSSGA2022
Please book your room no later than February 21, 2022 to guarantee the OSSGA group rate.
CONFERENCE REGISTRATION
How to register a delegate, companion, exhibit booth or sponsor: Visit our website at www.ossga.com to book your registration type, exhibitor booth and/or sponsorship opportunities. If you have any questions, please don't hesitate to contact our Director of Training and Development, Julie Harrington, at jharrington@ossga.com or
(905) 507-0711 ext 208.
REGISTRATION DESK HOURS
The registration desk will be in the convention level of the Hilton Toronto.
Wednesday, February 23: 1:00 pm – 6:00 pm
Thursday, February 24: 7:30 am – 3:00 pm
---
REGISTRATION PRICES
DELEGATE FULL PACKAGE: EARLY BIRD RATE ENDS JANUARY 10, 2019
$995 MEMBER EARLY BIRD or $1295 thereafter
$1295 NON-MEMBER EARLY BIRD or $1595 thereafter
$795 GOVERNMENT EARLY BIRD or $995 thereafter
Wednesday: Presentations, exhibition, coffee break, and wine and cheese reception. Thursday: Presentations, plated breakfast, coffee break, lunch with keynote speaker, reception and dinner with entertainment.
PAYMENT
Registration cannot be processed without appropriate payment. When booking online you can pay by credit card or, if you are an OSSGA member, you can request to be invoiced.
CANCELLATION POLICY
Cancellations must be requested in writing via email, fax or Canada Post to the Ontario Stone, Sand & Gravel Association. Cancellations received by January 10, 2022, will receive a full refund minus a $250 administrative fee. Cancellations received January 11 to February 1, 2022, will receive a 50% refund. There will be absolutely no refunds after February 1, 2022. If an attendee is unable to attend, payment is still due but a substitution can be made. Credit will not be given for late arrival or unattended events. Registration is for one individual and cannot be shared.
DRESS
Business Casual
VACCINATION POLICY AND SCREENING FOR ALL ATTENDEES AND EXHIBITORS
You will be asked to self screen upon arrival (signage at registration). Please be prepared to show proof of 2xVaccination + 14 days. Masks are mandatory except when eating/drinking or when outdoors and safely distanced from others (6 feet). Please be respectful of people's personal space as everyone has a different comfort level when socializing. To get a copy of your proof of vaccination CLICK HERE